Lifetrenz Polyclinic - Clinic Management Software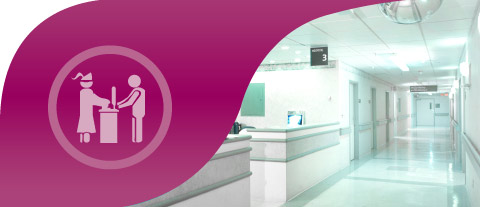 Lifetre PolyClinic - Clinic Management Software Solution is a very user-friendly, feature-packed software solution that offers superior performance and reliability in handling End-to-End processes needed in a Polyclinic for efficient and effective Operations. It is specifically designed to handle all of the Polyclinic needs - Clinical, Administrative, Operational and Financial. Lifetrenz Polyclinic Management Solution is an integrated software providing all the necessary functionalities and processes on a single platform for anytime, anywhere access to enable efficient and safe patient care.
Lifetrenz Polyclinic Software Solution is the best and most comprehensive clinic management software on the market, designed based on the Indian and International EHR Standards to provide a Future-proof, standardized functionality and outcomes. Lifetrenz Polyclinic Management seamlessly integrates all the processes needed for efficient and productive functioning of the Polyclinic covering all the processes like Appointment Scheduling, Patient Registrations, Billing, Doctor's consultation and Referral Consultations, e-Prescription, Orders for Laboratory and other services.
Lifetrenz Polyclinic Software solution is designed and developed based on International and Indian EHR Standards like UML, Rx Norm, ICD-10, LOINC, Snomed, HL7 etc., and is backed by a proprietary Drug Database of more than 110,000 medicines sold in the Indian market. Lifetrenz Polyclinc Management Solution is very easy to learn and adapt by users, based on adaptive intelligence and is supported by strong Clinical Decision Support Sytem.
In addition to all the above, Lifetrenz Polyclinic Management System also provides a strong MIS, Reports platform and strong Analytics framework for efficient business operations.
---
Physician level appointment
Hospitals can configure different type of appointments such as token based, fixed time slot based or variable time based, at individual Physician level. For example, if a physician prefers a variable time based appointment system, then based on the average time taken for a first visit or a follow up visit, each appointment can be of varying time duration based on patient visit type.
Bulk Re-schedule of appointments
Lifetrenz Polyclinci Managament Soltuion has a feature for en masse reschedule of patient Appointments. Incase of non availability of a physician for a period of time, owing to any reason, all the appointments scheduled for that period can be rescheduled enmass. This allows greater flexibility and ease of operations for a Hospital.
Flexible work-flow to include a Nurse/Asst.
Lifetrenz Polyclinic Software Management Solution's workflow is configurable based on the business rules of a Hospital and allows the hospital to design a workflow where in a Nurse or a Doctor's Assistant (junior consultant) sees a patient prior to the senior doctor consulting the patient.
---
Polyclinic Management Software Solution that goes beyond Billing and Administration!
Lifetrenz Polyclinic Management Software solution is built on International and Indian EHR standards with a Patient-Centric approach covering all the processes from Patient Registration, through Consultation to Check-out - Comprehensively!!
---
Keyboard-less Consultation Process
Adaptive usage based familiarity with Software
Built-in Clinical Reference Toolkits
Multiple Payment modes in Billing Process
Autogeneration of Consultation Notes
Customized Specialty based Work-flows