Lifetrenz Hospital - IP Admission Process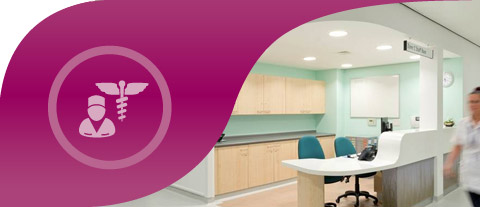 Lifetrenz Hospital Management Systemís IP Admission Process, is an integral part of the ADT - Admission, Discharge & Transfer - process of the Hospital. The system provides a comprehensive range of administrative functions related to patient registration and admission. The comprehensive In-Patient Admission process can also take e-admissions directly from Out-Patient Consultation (or) Emergency Room (or) Day Care, which enhances the efficiency of Hospitalís operations. The functionality of In-Patient Admission process apply throughout a patient's inpatient stay, from registration through discharge. The Admission module also allows for efficient and accurate collection, maintenance, and output of patient data, thus enhancing a hospital's ability to provide quality care to its patients.
---
3 Key Features of Lifetrenz Hospital Management System - IP Admission
Seamlessly receive e-admit orders from OP, ER, Daycare
Physicians can make e-admit orders from OP, ER or Daycare clinical modules and these orders queue up in IP Admission module for action. All the admit instructions given by the physician are also displayed. Physicians can carry forward reconciled treatment plans to IP. This reduces wait time for admission at the IP admission desk, improves continuity of care in the Hospital and ensures that care delivery can start in IP settings without delay.
Bed Availability Map (Bed Board Management)
An easy to understand and operate, graphical representation of all the beds available in the hospital or in a patient care location can be viewed on a map, which gives details of available and occupied bed with patient identity and gender. This ensures that in a multi bed location only patients of the same gender are admitted, making the admission process fast and efficient.
Assign Care Team to each patient
A patient specific care Team consisting of physicians with various roles such as Admitting Physician or Referring Physician or Consulting Physician and other care givers such as nurses can be assigned to each patient who is admitted as an In-Patient. The assigned Care Team can be modified at any stage of the patient's stay in the Hospital.
---
Few Other Features
Handles different payment modes such as Cash, Credit, Insurance, IP Packages etc
Apply insurance / pre-defined IP Packages
Handles End-to-End Insurance Requirements
Change mode of payment any time during the IP encounter
---