Get a 30 days free trial of our Practice EHR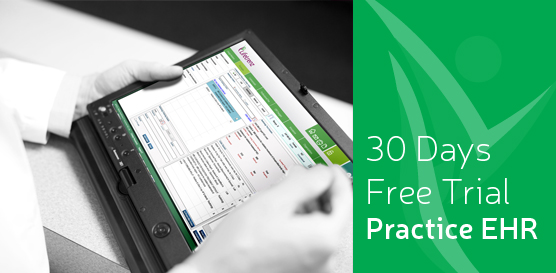 The best way to experience and understand how an EHR can help a Clinician is to try our Practice EHR product. The 'Lifetrenz Practice' EHR product is Built for Doctors, and is a World class Practice Management Solution that:
Comprehensively addresses the Administrative, Operational, Financial & Clinical Workflows
Is a Fully Integrated Patient Centric End-to-End Solution
Complies to Government approved Standards & Requirements
Is future proofed by staying abreast of Domain, Technology & Regulatory Requirements
Adapts to growing needs of your Organisation
Has inbuilt Intuitive Intelligence
Will provide Clinical Expertise and Guidance
Will provide CME on the move
Is backed by Timely, Efficient and Assured Support
What happens to the product license after the 30 Days Trial?
If you are a Doctor and have your own practice, you can continue to use the product, and we will convert the Trial License to a Normal Free License subject to our terms and conditions.

"The Government of India through the Ministry of Health and Family Welfare (MOH & FW), in August 2013, approved and released the Standards for EHR Compliance and Healthcare IT, and has been driving healthcare facilities to comply with the EHR standards. Currently the Government is ensuring the Standards are mandatory for all Government Initiatives. However, it is expected that the private players will also be mandated to comply in the next 2 years."
---