Partner with Lifetrenz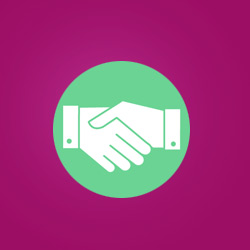 Currently, the Indian Healthcare IT industry is in a state of growth, as the market has been undervalued and underdeveloped all these years. With a lot of initiatives taken to bring more standardization in the market place, and, also with the rapid expansion of the healthcare facilities all over the country, there is a tremendous opportunity for Healthcare IT organizations with focus and dedication to grow. Although the Government of India approved the Electronic Health Record (EHR) and Healthcare IT standards for India in August 2013, presently, the Healthcare IT market does not adhere to any standards, as they are not yet mandated for adoption by the Government of India. Hence, there are many local players offering all kinds of technologies and products in the market.

Even though, there are no set specifications for the functionalities required in Hospital Information and Management Software products, it is broadly understood to be consisting of different modules dealing with various functionalities in a hospital. The product usage is predominantly by the Administrative, Operations and Finance staff in a hospital, with minimum usage by the Clinical Staff and hence, the IT enablement does not have a major role to play in clinical informatics area which can have an impact on the quality of patient care delivered in a Hospital. Many of the current systems are not amenable to creating an end-to-end, well integrated, Enterprise wide solution. The Dominant technology in the market place is mostly on Windows OS, browser based, web based for the newer generation of systems; with older systems on client-server technology. However, there is a growing interest in moving in for Open source OS based HIMS on cloud technology platform. During the next 5-10 years, the market will move to more standards based products, available on Mobile devices, and fully integrated solutions on cloud technology platform.
---
Why should you partner with Lifetrenz?
Laser Focus on Products
Lifetrenz is an organization of Healthcare Domain Experts with a collective experience of more than 100 Man years in the areas of Healthcare Software Development with expertise in Cloud Engineering, Analytics and Big Data, Mobility solutions, operating with dedicated focus on Electronic Health Record Technologies. Lifetrenz with its laser focus on the Hospital Software market is committed to reap the benefits of the ever expanding growth in the Healthcare IT Markets in India as well as Globally.
Industry Orientation
It is a matter of fact that, the current spend by Healthcare Organisations on implementing Hospital Management System Software Solutions in an Urban, Tertiary Care Hospitals is less than 1% of the total cost of the project. This points to the low importance most of the organisations assign to IT implementation, which is very critical not only for efficient functioning of the hospital but also for providing good quality and safer patient-care. In order to be a part of this growth and to get a good share of the potential, Lifetrenz is seeking partnerships with committed Value Partners in the Indian and Global markets, to share our vision and mission to become the preferred choice for Healthcare IT Products and Electronic Health Records Technologies.
Growth Value Proposition
With Lifetrenz, our partners are fully invested in each customer's success. Lifetrenz Partners will ensure that all our customers are equipped to take full advantage of the innovation and value that Lifetrenz delivers. Lifetrenz has extensive experience in developing Healthcare IT products for international developed markets and have innovated a unique EHR Technology Framework, based on International and Indian EHR Standards and backed by Future-proof technologies with world-class support infrastructure. We have built a number of Healthcare IT products of international quality and Lifetrenz partners have the unique opportunity of take these products to the customers looking for quality products, thus ensuring a continuous stream of revenues to our Valued Partners.
---
Please Click links below to understand the Types of Partnership Opportunities available
Channel Partners

Lifetrenz Channel Partnership is ideally suited for people with entrepreneurial streak who would like to partake in the exciting growth opportunity provided by

OYB Partners

Lifetrenz platform includes a variety of applications catering to different categories of healthcare providers. All of them have been already field tested, matured and have live clients on them.

Integration Partners

The Hospital Software market is going through a transformational transition with many medium to large scale hospitals looking to set-up End-to-End, Enterprise wide
---