Lifetrenz - Integration Partners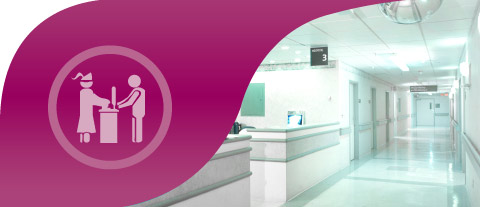 The Hospital Software market is going through a transformational transition with many medium to large scale hospitals looking to set-up End-to-End, Enterprise wide solutions.

The existing and upcoming healthcare organizations are actively seeking to integrate all the functions of an organization like Administration, Operations, Finance and Clinical processes in a seamless manner creating the framework to become Paper-less enterprises of the future.

Many Healthcare organizations are seeking to become Digital Enterprises in the true sense from generating Clinical, Financial and Administrative data to storing, retrieving and analyzing the data for better management of the organisation. The endeavor of Lifetrenz has been to design, develop and deploy world-class Healthcare IT products, based on established Indian and International standards and make them scalable, reliable and user-friendly.

However, for efficient functioning of a healthcare enterprise, many inter related products need to interact and work effectively and efficiently. Lifetrenz seeks to actively partner with like-minded enterprises that have complementary products and systems, to help meet the complete needs of Healthcare Organisations.
---
Integration Partnership - Opportunity to grow together
Lifetrenz is actively seeking mutually beneficial opportunity with partners such as PACS vendors, HRIS vendors, ERP Integration organizations etc. to actively participate in collective customer acquisition and engagement.
---