Lifetrenz Hospital - Out Patient Process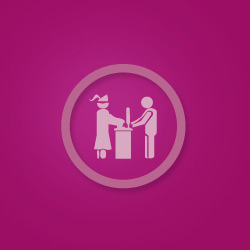 Lifetrenz Hospitalís Outpatient Management System is an integrated solution that covers various processes from Patient Registration, Appointment Management, Billing, Physician Consultation, e-Prescription for medications, Laboratory investigations, Radiology Tests and other OP services and their billing and patient check-out. Incase a patient needs to be admitted either to the Hospitalís Day care services or as an In-Patient, these are also handled electronically by the OP Management System. These processes can be fully electronic or part electronic and part paper based or both; depending on the workflows your cliniciansí desire (like whether the doctor uses the computer or not for orders and/or documentation).

The Outpatient Management System automatically creates the Patientís Electronic Health Record (EHR), as per International and Indian EHR standards and maintains the patient medical record digitally for storage and retrieval for future use.
---
For a description of the processes covered, please click links below
---