Lifetrenz Hospital - OP Consultation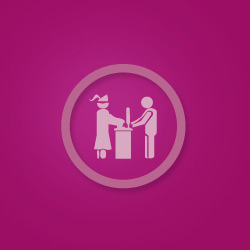 The Lifetrenz Out-Patient Consultation Management System is built on International and Indian EHR Standards framework and aligned to a robust Proprietary Drug Database and Drug Knowledge frame work. The Process covers all the steps in an Out-Patient encounter with the Physician in a Hospital.

The Out-Patient Consultation process takes over the patient, after patient registration. The solution is Patient-centric and captures all the activities conducted on the patient from appointment to Check-out. This involves processes such as - Patient Pre-consultation with a Nurse or a Doctor's Assistant (Junior Consultant) before the actual consultation with the Doctor, Doctor's consultation (History, Examination, Diagnosis & Orders/ Plan of Management), Electronic Prescriptions for Medications, Lab & Radiology services and other orders and fulfillment of all the e-Prescribed orders. All the processes are captured and the billing is done automatically. The OP consultation process culminates either in the Patient Check-out or admission as an In-Patient.

Based on the above clinical actions, a standards compliant Electronic Health Record (EHR) of the patient is built automatically and updated for future use by the Hospital.
---
---
PREV

NEXT