Lifetrenz - Pharmacy Management System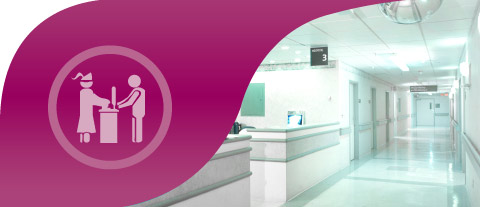 Lifetrenz Pharmacy – The Pharmacy Management System is an End-to-End Pharmacy prescription fulfillment solution suitable for independent Pharmacies or Pharmacy chains and Out-patient Pharmacies within a Hospital Set-up. The Pharmacy Management System is Flexible, Easy-to-learn and adapt solution based on Lifetrenz EHR Technology Framework and Architecture. The Pharmacy Management Software Solution is built on an ever expanding Drug Database of more than 110,000 Branded and Generic Drugs marketed in India. The Drug Database of Lifetrenz Pharmacy Management Solution is continuously updated with accurate content by a team of Pharmacy Domain Experts who also take into account the feedback provided by the users, making this a unique First for the solution.
---
3 Key Features of Pharmacy Management System
Compliant to drug licensing requirements
Lifetrenz Pharmacy Management System takes into account the various Drug Licensing Requirements for Schedule-H and Schedule-X Drugs, maintaining the necessary documentation as per Drug Licensing Requirements.
Auto dispensing of drug batches based on life
Lifetrenz Pharmacy Management Solution takes into account the different Expiration dates of Products and automatically dispenses products with least life while billing the prescriptions, thus avoiding revenue and business losses due to oversight.
Alerts for Life Expiration of Drugs
Lifetrenz Pharmacy Information System allows the users to set alerts for expiration period for various drugs in the inventory system, which will provide the users with the list of items which could be nearing expiry for taking appropriate action.
---
Lifetrenz Pharmacy Management System is built on Proprietary Database of more than 110,000 Medicines sold in the Indian Market
A continuously updated Pharmacy Management Solution that is configurable based on the business logic of the users and is suitable for stand-alone Pharmacies, Pharmacy Chains and Pharmacies integrated with Hospitals. It has all that you need for an End-to-End comprehensive Pharmacy Management Solution.
---
One Click dispense and billing for e-Prescription
Complete purchase and GRN modules
Handles online patient and ward indents and dispensing
Receives e-Prescriptions from OP, IP, ER, Daycare
Auto triggering of pharmacy charges to patient bill based on business rules
Facility to link multiple pharmacies within the same group
---
PREV

NEXT