NeHA - National eHealth Authority for India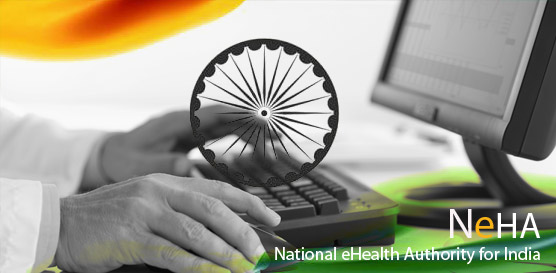 The Government of India, has moved one more step towards EHR standards compliance as regulatory requirement for healthcare facilities.
You should be aware that Lifetrenz EHR is the only product that is fully compliant with the 'EHR and HIT' standards published by the Govt of India, Ministry of Health and Family welfare in September 2013.

Download GOI MoH&FW Published 'HIT & EHR' Standard
Download Lifetrenz Standards Compliance Checklist
We are now glad to inform you that the Govt of India has announced the formation of a Regulatory Body – NeHA (National eHealth Authority for India), and is moving one more step towards making the standards mandatory for Healthcare facilities.

Some Highlights in the announcement are:
NeHA to guide the adoption of 'Electronic Health Records'
NeHA to facilitate 'Health Information Exchange' (HIE)
State-wide and Nationwide 'Electronic Health Record' Store/Exchange systems
Coordinate EHR adoption in the country by all players
Formulation and management of all Health Informatics standards for India
Setting up state Health repositories & HIE
Deal with Privacy & Confidentially of EHR
Initiate and Encourage 'Proof of Concepts' Spreading awareness on Health Informatics / eHealth thru various education initiatives / courses – for capacity building
NeHA will also be responsible for enforcing the laws & regulations relating to the privacy and security of the patients health information & records.
The Government of India is moving ahead to create a Nationwide 'EHR Baseline' to ensure:

Universal Health Coverage
Surveillance Programs
Monitoring Programs
Download the GOI MOHAFW NeHA announcement below – A must read for all healthcare providers in India!
"The Government of India through the Ministry of Health and Family Welfare (MOH & FW), in August 2013, approved and released the Standards for EHR Compliance and Healthcare IT, and has been driving healthcare facilities to comply with the EHR standards. Currently the Government is ensuring the Standards are mandatory for all Government Initiatives. However, it is expected that the private players will also be mandated to comply in the next 2 years."
---