Lifetrenz Hospital Management System - OP Registration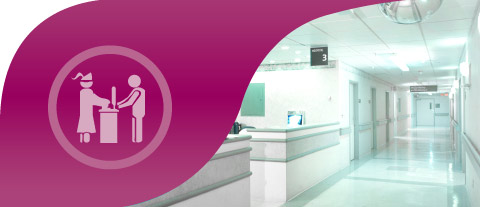 The Hospital Management System Out-Patients registration and Appointment scheduling module is an efficient patient management solution that enables easy capturing of registration related information of the patients like Name, Age, Gender and Mobile phone number etc. The OP Registration process enables quick registration as well as detailed registration which can be determined by the requirement at the time of registration.
Typically, Quick Registration is very helpful in registering patients during Emergencies. The patient administration functionalities of the hospital can be automated to provide efficient patient care. The scheduling of patient and physician appointments can be done from this module. The details about schedule of a physician, slots available in his schedule, scheduled slots, blocked slots, tracking of patients and their visits, scheduling appointments for unregistered patients and emergency patients can be viewed effortlessly. Scheduling, rescheduling and manipulating of appointments can be done easily from our patient registration module. Managing of patient records can also be handled effortlessly.
---
Top 3 Features of Hospital Management System - OP Registration Process
Quick Registration
It is possible to perform Quick Out-Patient Registration with only Age, Name and Sex. The benefit of this software feature is reduced registration time, avoidance of long and annoying Queues.
Unique Life-time Master Patient Identifier
Unlike many comparable sytems, our software can provide unique, Patient ID for lifetime across multiple hospitals in a group avoiding duplication of records.
Link Patient's MPI to National UID
This provides the unique benefit of being compliant with Indian EHR standards approved by GOI, and also makes the process future proof.
---
Identify Patients and Retrieve Data - Superfast
Lifetrenz Hospital Management System identifies and retrieves Patient details, super fast ensuring Patient Data Integrity and non-duplication of Records. Our Superior design methodology and architecture ensures that the crtical data is available in quick time when needed - especially during emergencies.
---
Avoids duplicate registrations
Quick Retrieval of Existing Patient Details
Registrations across multiple points in application
Generate Patient ID Card with bar code
Facility to register Patients over Phone or On-line.
Retrieve Patient Registration y Phone no or name or MPId.
---