Lifetrenz Hospital - Management Dashboard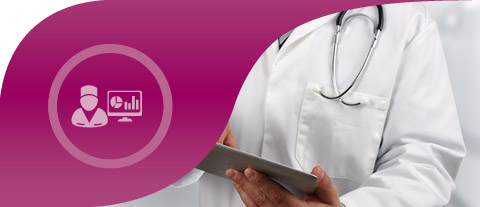 The Lifetrenz Trends' Top Management Dashboard module provides an easy-to-use and interpret, graphical interface to analyse the operational, Clinical and Financial Performance of the Hospital. The requirement of the C-level executives of the Hospital will be a combination of Performance indicators of the Operations, Finances and Clinical side of the Hospital functions. The Top management Dashboard in the Lifetrenz Hospital Management is designed to show the performance of activities that directly or indirectly impact patient satisfaction, financial health, operational efficiency and quality of care being delivered.
One key aspect of our BI product is that, data from multiple sites (Hospitals & Clinics) in a group can be collated and analysed and insights at the corporate level can be presented to the top management. Our dashboard gives top management great visibility as they know exactly what's going on and therefore allows them to better manage the Organisation. Since performance throughout the organization can be measured, it can also be improved. Therefore the dashboards in the Trends application will help Hospitals in their Planning, Controlling, Organizing and Directing and Decision Making processes.
---